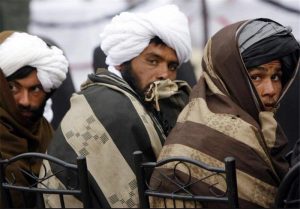 Qatar played a major role in facilitating peace talks between Afghan officials and the Taliban by opening an office for the group in Doha, a senior Taliban official told Al Jazeera.
The Taliban official's comments on Tuesday come as a series of leaked emails from UAE diplomats suggest the Emirati foreign minister was disappointed that US officials had chosen Doha over Abu Dhabi to host the office.
The June 2013 opening of the unofficial embassy allowed for talks to develop, said the Taliban official, who is based in the Qatari capital. Quoted from Al-Jazeera.
That conference was not a part of the official process between officials from Afghanistan, Pakistan, China and the US aimed at charting a roadmap to peace.
But the Taliban official said such meetings were important. A beautiful view of Nuristan province
The emails from the UAE ambassador to the US, Yousef Al Otaiba, apparently contradict a mounted campaign against Qatar for its alleged support of "terrorist groups".
Otaiba said he received an "angry call" from UAE Foreign Minister Abdullah bin Zayed Al Nahyan, complaining that the Taliban had ended up in Qatar and not the UAE, according to messages in the ambassador's Hotmail account.
Qatar agreed to open the mission for the Taliban with Washington's blessing four years ago; the office that was set up to facilitate peace talks between the Taliban group and the Afghan government, but did not bring tangible results and followed repeated criticism.