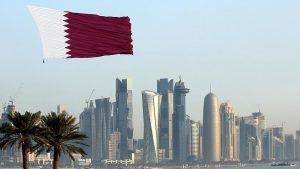 Qatar foreign minister vowed that his country will reject the 13 demands made by four Arab countries to resume its diplomatic relations with Qatar.
Qatar's Foreign Minister, Sheikh Mohammed bin Abdul Rahman Al Thani, at a news conference in Rome, the capital of Italy has announced that his country will deny the demands and 13 conditions of Saudi Arabia, UAE, Bahrain and Egypt to resume its diplomatic relations with Qatar.
The Qatari foreign minister considered the demands of these countries contrary to the international laws and Qatar's sovereignty and said: "These four Arab countries act against freedom of speech and try to impose a system against Qatar."
"We are looking to build a constructive dialogue with Kuwait, which the United States is also advocating the mediation. Qatar is moving in line with a responsible accountability model and intends to have a constructive role," he added.
"It is necessary to observe the documents of these allegations. After submitting these documents, we can sit down for negotiating. Qatar is ready for dialogue, but others must also respect the principle of Qatar's sovereignty," he asserted.
On June 5, Saudi Arabia, United Arab Emirates, Bahrain, and Egypt had cut their diplomatic relations with Qatar accusing it of backing terrorism and other countries in the region had followed