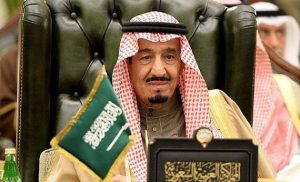 The Saudi King ordered the detention of 11 princes and 30 other senior officials.
According to Saudi state media, these princes and former officials are arrested over corruption, bribery, and money laundering.
Four sitting ministers are detained over corruption and investigation ongoing.
According to some Middle East analysts, however, they believe they are arrested over political affairs and the King is trying to clear the way to transfer the power to his son.
A committee has been formed by the country's king Salman headed by Crown Prince Mohammed bin Salman on Saturday evening.
The names of famous members of the Saudi family and former officials such as "Waleed bin Talal bin Abdulaziz" the richest Saudi prince, "Khalid Tuwaijri" former head of the court, "Waleed al-Ebrahim" the head MBC and "Adil Faqih" former health minister and Jeddah mayor are among the names of detainees.
This is not the first time that Saudi Arabiya's royal family members are arrested and exiled by the kingdom.