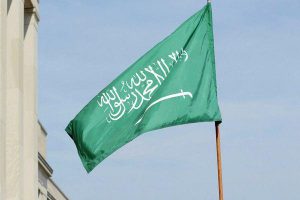 "Riyadh sees Taliban as a terrorist group opposed to the Afghan government and this is the official stance of the Saudi state," acting head of the Saudi Embassy in Kabul stated.
The acting president of Saudi embassy Mashari Mezal Al-Harbi said that Qatar hosts Taliban's political office.
According to him, the office is out of any political structure.
He claimed: "Qatar provides Taliban's relations with the countries in the world and pave the way for countries to finance them. We believe that Qatari government is financing Taliban through political negotiation and through this office."
Mr. Al-Harbi said that Saudi Arabia does not look for special interest in Afghanistan, but is a friend of Afghanistan and stand shoulder to shoulder with Kabul.
He also said that Afghanistan and Saudi Arabia have joint historical relations. There has not been any problem in our relations in the past few decades. Arabia, as an advanced Islamic state, sees Afghanistan as an Islamic country and among the Islamic countries, Afghanistan is in a strategic position, therefore, this country is very important for Saudi Arabia.
However, Saudi Arabia was one of the three countries that recognized Taliban regime as an Afghan government.