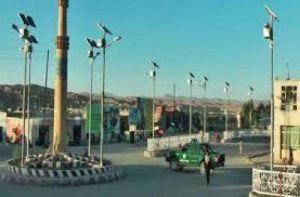 Local officials of Ghor province have confirmed that 13 civilians had been kidnapped by Taliban.
"These people were kidnapped from "Dulina" district of the province and have been transferred to an unknown place," Abdulhay Khatibi, governor's spokesman told (DID) press agency.
"These people did not have governmental positions, but are close relatives of local police," he added.
"Ghor provincial government is trying to release them through local elders," Khatibi said.
It should be noted that there were clashes between security forces and Taliban group in Dulina district a few days ago.