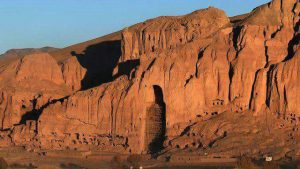 A film by the name of "my city Bamiyan" could achieve the first place in Small World Film festival 2017, held in France.
According to DID news agency report, the city Bradford had invited from all cities – the cities considered as the creative city by the United Nations Scientific, Cultural and educational organizations (UNESCO) – to send a short film about that city to the festival, which the film "my city – Bamiyan" made by Mohammad Ali Shida could win the first position from among 54 films about the world's different countries.
Films under the title "My City" had participated in the 2017 festival and filmmakers should explain about their city within 6 minutes.
Bamiyan became a member of world's creative cities in 2003 and the film which was made about this city could win the first position in the festival.