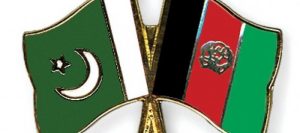 Afghanistan's commerce ministry has suspended the transit trade meeting with Pakistan.
Afghan Commerce Ministry had informed Islamabad its decision to put off the meeting through the Pakistan High Commission based in Kabul.
It is said that the aim of the meeting was to deal with problems hindering the smooth implementation of a revised transit treaty.
The suspension of the meeting between Afghanistan-Pakistan Transit Trade Coordination Authority (APTTCA) can be interpreted as reducing trade issues in trade between the two countries.
Meanwhile, Pakistan's exports to Afghanistan dropped by a significant 27 percent over the past one year, due to several factors.
Relations between Afghanistan and Pakistan have recently become sore after the United States vowed its new strategy on Afghanistan, saying that Islamabad is providing "safe havens" for terrorists.