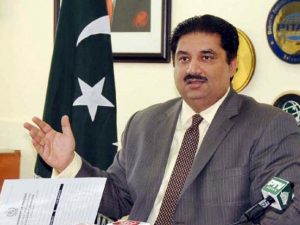 The Pakistani defense minister Khurram Dastgir Khan said on Tuesday that United States of America has failed in the war against terrorism in Afghanistan.
According to Pakistan Today, the Pakistani defense minister said at a conference that "even after spending trillion dollars and deploying thousands of soldiers, US was only able to control 40% of Afghanistan."
"The US foreign minister has also accepted that the US failed in Afghanistan," he added.
This comes US president Trump wrote that the US foolishly gave more than US $33 billion in aid to Pakistan over the past 15 years and accused Pakistan of only providing lies and deceit in return.
Relations between Pakistan and America blurred after Trump accused Pakistan in his new strategy on Afghanistan and South Asia of sponsoring and harboring terrorism.