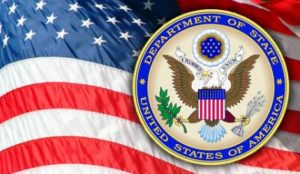 America's foreign ministry warned its citizens to avoid traveling to Afghanistan, Pakistan and Bangladesh.
U.S department of state stressed that these countries face serious security threats and American citizens' trips to these places is dangerous.
Part of this warning is related to Afghanistan and according to that country's security status has been described dangerous.
It has come in the statement that in the coming months, Taliban intends to attack on America's interests and its citizens in Kabul and other provinces of the country.
U.S embassy in Kabul vowed that American citizens' lives in danger, due to the deteriorating security situation in Afghanistan, so consider these security issues.