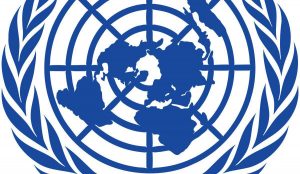 The UN Assistance Mission in Afghanistan (UNAMA) is pleased to announce that at the second project board meeting to support parliamentary elections, a new agreement was signed to enable enhanced contributions to the voter registration budget.
Donors pledged to fund up to 90 percent of the US$28.4 million voter registration budget, in addition to pledging ongoing assistance to the Independent Election Commission (IEC) and the Electoral Complaints Commission (ECC).
"This is an important step forward in the electoral process, and will allow the organization of elections to move from planning to implementation," said Scott Smith, head of UNAMA's political section.
Smith called for political actors to cooperate with the electoral management bodies.
"All Afghans have a stake in successful elections, no matter who wins," he said.
Under Resolution 2344 (2017), the Security Council requested UNAMA to support Afghan authorities in the organization of elections, and to strengthen the integrity, sustainability and inclusiveness of the electoral process.