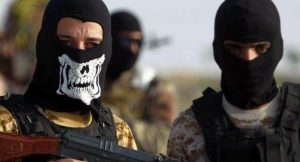 Russian foreign ministry spokeswoman says NATO and America conduct arms and transportation assistance.
According to DID news agency report, the Russian foreign ministry spokeswoman Maria Zakharova quotes from northern Afghanistan security officials that NATO and America are supplying arms and transportation assistance to Daesh (ISIL) in Afghanistan.
"According to the clear assertion, supporting the Afghan branch of Daesh by American and NATO forces can be explicitly mentioned which includes transportation of IS terror fighters by unknown helicopters, supplying weapons and other items," Ms. Zakhrova said.
Zakharova emphasizes that such issues once again escalate the question about the true goal of foreign forces military presence in Afghanistan.
She called on the Afghan government to carry out a complete investigation into the above issues and take urgent measures to prevent the movements of IS terrorists near Central Asian countries.
It is noteworthy that Russia had asked the UN earlier this month to conduct a thorough investigation about the deaths of civilians in Afghanistan's Kunduz province.