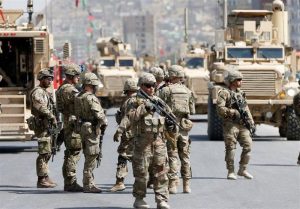 Turkish President Recep Tayyip Erdogan criticized the US call to limit the time and scope of his nation's operation in Afrin, Syria, saying how long will America be in Afghanistan and Iraq.
The US urged Ankara on Sunday to "ensure that its military operations remain limited in scope and duration."
"The Afrin operation will end when it reaches its goal like the Euphrates Shield did," Erdogan said while addressing an awards ceremony in Ankara on Monday.
"The US says it 'should not last for too long.' And I'm asking the US, how long have you been in Afghanistan, when will it end? You came in Iraq before we came to power. Has the time duration ended in Iraq? You are still there," Erdogan said.
This comes as according to analysts, America has no strategy to win Afghanistan war; because it will lose its military bases once the war ended. Therefore, the white-house will maintain the crisis to keep its military bases.