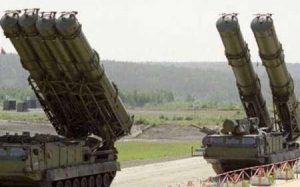 The U.S. could be vulnerable in the face of the threat posed by nuclear-capable Russian cruise missiles deployed by Moscow last month, according to the head of the U.S. Strategic Command.
Air Force Gen. John Hyten, who was the chief commander of the U.S. missile and nuclear warhead arsenal, told members of Congress Tuesday that Moscow's deployment last month of at least two battalions of the SSC-8 cruise missile, also called the RK-55 Relief, violated a 1987 arms treaty and put most of Europe at risk. Hyten told the Senate Armed Services Committee that Moscow's latest move left the U.S. and its NATO allies off guard.
"We have no defense for it, especially in defense of our European allies," Hyten told the Senate Armed Services Committee," he added. "That system can range and threaten most of the continent of Europe depending on where it is deployed. … It is a concern and we're going to have to figure out how to deal with it as a nation." Quoted from foreign media.
Last month, Vice Chairman of the U.S. Joint Chiefs of Staff Air Force Gen. Paul Selva said Russia's deployment of the SSC-8 was a threat to U.S. and allied facilities in Europe. His remarks came after U.S. officials said in January that the missiles violated the "spirit and intent" of the 1987 Intermediate-Range Nuclear Forces Treaty signed between the U.S. and the Soviet Union. Moscow has argued that the SSC-8 does not break the agreement, according to Defense News, and has charged the U.S. and NATO with threatening Russia's national security through its own military build-up along Russia's borders.