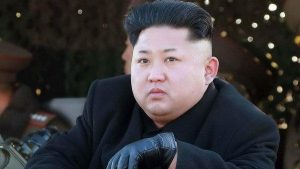 North Korea recently vowed, it will never change its stance due to sanctions.
Tass reported, "Washington has made a mistake, if it believes that Pyongyang would change its position, because of sanctions," North Korean ambassador to Russia Kim Hyun Joong said.
"We have been struggling with the most severe sanctions, by Washington over decades, but we have been able to achieve all our desires," North Korean ambassador said.
According to him, if America thinks, North Korea will change its stance, then, it's a 'big mistake.'
The North Korean leader had previously vowed, the nuclear weapons are ready to defend the country against the United States.