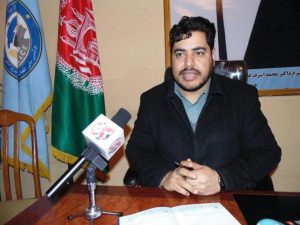 Taliban's military bases have been destroyed by the Afghan security forces in the winter season.
"15 military operations have been launched by country's various security agencies to destroy Taliban members since the beginning of 1396 (solar year)," said Sayed Ahmad Mohammadi, head of Herat's police headquarters press office in an exclusive interview with (DID) press agency on Thursday.
"The main goal of this process was to target terrorist positions and to eliminate and suppress anti-government armed oppositions which has had a favorable outcome so far," he added.
"Nearly 500 armed oppositions were killed during the 15 military operations in districts of Herat province especially in Shindand district," he continued.
In the past 10 months, 2,500 persons were arrested in Herat Province
Mr. Mohammadi further said, about 2,500 persons were detained by Herat police with different charges in the past 10 months.
According to him, most of these detainees were arrested because of terrorist attacks, armed robbery, and murder.
"Women are also among the detainees that have collaborated in various crimes with the criminals," he said.
Mr. Mohammadi said, arresting these people have helped to reduce armed robberies and crimes.