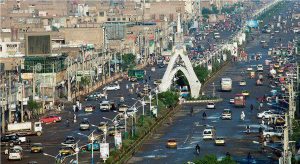 A young lady was arrested on suspension of kidnapping a child by the security forces in the province, Security officials of Herat reported.
The young woman was arrested while planning to kidnap a 9-year-old child, called "Sitayesh" in 30-meters road of Herat. Abdul Ahad Walizada, a spokesman for Herat police told (DID) news agency.
"The woman is the resident of Herat province and currently is under investigation," Mr. Walizada added.