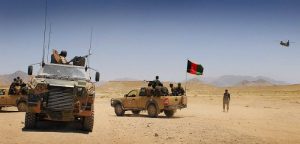 100 insurgents were killed and wounded as a result of ANA operations in western Herat province, according to local officials.
"The operations under the name of "Azm-e Khalid number 21" were launched in Shindand district to destroy terrorists," said Jilani Farhad, the spokesman of Herat governor.
"75 armed Taliban members were killed, 25 others wounded, and 12 others were arrested," Mr. Farhad added.
Herat governor's spokesman further said that Afghan national army (ANA) attacked the areas that Taliban shadow governor for Shindand district "Mullah Najib" has a widespread influence.
Afghan security forces had previously killed "Mullah Kamran" a key commander of Taliban group along with 4 other commanders in this district.