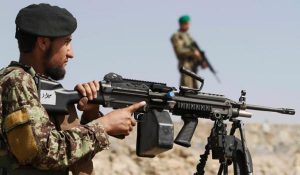 Security officials in Farah province reported 12 armed Taliban were killed and wounded, during the attack on security checkpoints.
According to DID news agency report, Taliban group have carried out offensive attack on "Bala Boluk" district of Farah province yesterday, Eqbal Bahir, a spokesman for Farah police said.
"The Taliban offensive attack on the district was failed," Mr. Bahir added.
Bala Boluk is among the insecure districts of Farah province that Taliban group have a wide influence on several villages.