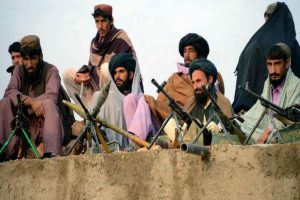 Insurgent forces shot dead 15 local police trapped in 'Mirzaulang' area, local sources in Sar-e Pul province said.
"According to reports from "Mirzaulang" village in Sayyad district, insurgents fired at 15 local police and uprising forces who were trapped in this area," Sar-e Pul provincial council member Mujahid Zada Balkhabi told DID press agency.
"There is still no information about clashes between scaremongers and those trapped there," the member of Sar-e Pul provincial council said.
It worth noting that with the great efforts of DID press agency, public officials do not answer on the issue.
The village "Mirzaulang" was an impenetrable barrier against insurgents in Syyad district of Sar-e Pul province. Hundreds of insurgents raided and captured this area Thursday night.