Two employees of the Russian diplomatic mission were among many people killed on Monday in Kabul, Russian Foreign Ministry confirmed.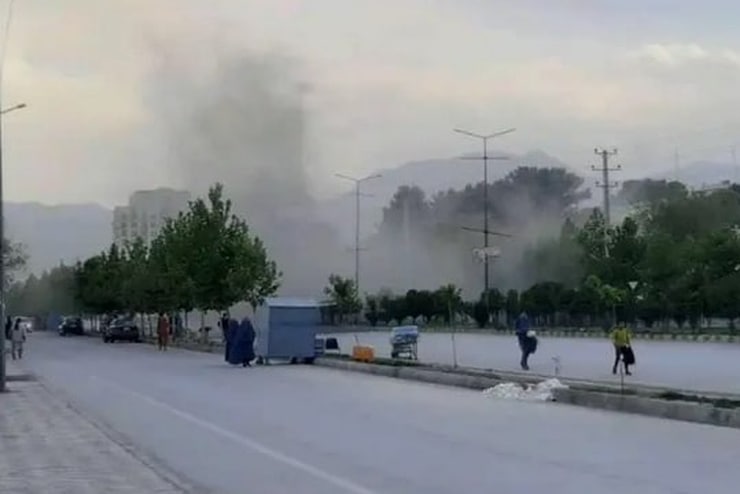 A suicide bomber detonated his vest around the corner from the main gate of the Russian embassy, apparently targeting locals queuing for visas.
"On September 5, at 10:50 am Kabul time, an unidentified terrorist activated an explosive device in the direct vicinity of the entrance to the Consular Department of the Russian Embassy in Kabul," the Ministry said in a statement. "The explosion killed two employees of the diplomatic mission; there are casualties among citizens of Afghanistan as well".
The Russian Embassy is conducting an investigation.
Following the explosion, Russian Foreign Minister Sergey Lavrov during a meeting with his Tajik counterpart Sirojiddin Muhriddin in Moscow said that those who executed this attack will be held responsible.
"Terrorist threat does not disappear, including from Afghanistan. This morning, some three hours ago, there was a terrorist attack. Unknown militants used explosive device near the entrance of the consular of federal embassy. Two our comrades died," Lovrov said.
The death toll has reached 25, with many more injured, according to reports.
The blast had occurred when an employee of the Russian embassy went outside to people waiting in the line, a source told RIA-Novosti news agency.
"Those who executed this attack will be held responsible in the nearest future," Lavrov added.