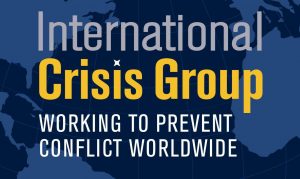 The International Crisis Group (ICG) reported, the War in Afghanistan will intensify in 2018 as the Afghan government failed to hold parliamentary election on time and that president Ghani accused by his critics of monopolizing power.
The report also indicates that New US strategy faces serious obstacles. While hitting the Taliban harder might bring tactical gains, it is unlikely to change the war's course or the incentives of a locally rooted and potent insurgency. Besides, between 2009 and 2012, the Taliban withstood more than 100,000 U.S. troops.
The strategy also underplays regional shifts. Thus far, U.S. regional diplomacy has centered on pressuring Pakistan; yet the calculations that motivate Islamabad's support for the insurgency are unlikely to change.
According to the report, battlefield losses in the past have not impacted Taliban leaders' willingness to negotiate.
The other part of the report focused on Afghan elections (a parliamentary poll is slated for July 2018; a presidential vote is due in 2019) which will suck oxygen from the military campaign against the insurgency. Every vote since 2004 has ignited some form of crisis, and political discord today is particularly severe, with President Ashraf Ghani accused by his critics of monopolizing power in the hands of a few advisors.
The report suggest U.S. allies in Afghanistan to push for a greater diplomatic political component to the U.S. strategy. As it stands, that strategy sets the stage for more violence while closing avenues for de-escalation.
According to ICG report, if the upcoming conflicts do not be prevented, Afghan civilians will pay the price.