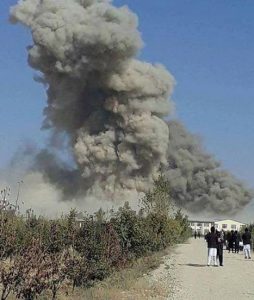 248 people were killed and wounded during two Taliban's massive attacks in Ghazni and Paktiya provinces.
Taliban group carried out a massive attack on Paktiya police headquarter on Tuesday morning which continued for 4 hours, killing 48 people and nearly 110 civilians were injured.
According to DID news agency report, meanwhile, Taliban massively attacked Ghazni's Andar district on Monday night which resulted in the death of 30 people and 60 others were wounded.
Although Afghan security officials did not confirm the figure, local sources told the media the death toll may be more than this.
The two terror incident which many military men and civilians lost their lives, followed a lot of criticism.
Taliban group claimed responsibility for the attack on Ghazni's Andar district and Paktiya police headquarter, claiming the death toll more than what official sources have announced.