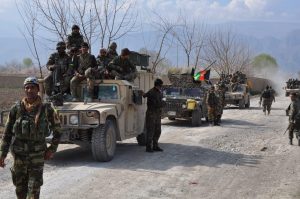 Shaheen 209 corps in the north of Afghanistan reported 30 Taliban members were killed and wounded in north and northeast of the country.
According to DID news agency report, as a result of "Alburz 12" operation in Baghlan's Tala-o-Barfak district, 15 Taliban members were killed and 7 others wounded.
Meanwhile, 3 Taliban insurgents were killed in Faryab's Pashtunkot district, and 5 others were killed in Badakhshan province.
"Alburz 12" operations have been recently launched to destroy scaremongers in different provinces of north and northeast of Afghanistan.