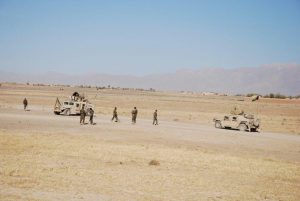 In the past 24 hours, 53 scaremongers from different terror groups were killed and many wounded across the country, said a statement by the National defense ministry.
The National defense ministry says these insurgents were killed in operations of ANDSF.
13 operations have been launched by the security forces throughout the country. As a result, 53 terrorists including three members of Al-Qaeda were killed and 17 others were wounded, said the statement.
"A Pakistani national was also killed along with other insurgents, in joint operations by security forces conducted in different provinces of the country and a number of vehicles and ammunitions were destroyed as well," the statement added.
It has come in the statement, along with Afghan ground forces, the air forces played a significant role and managed to carry out 132 flights in support of ground forces.