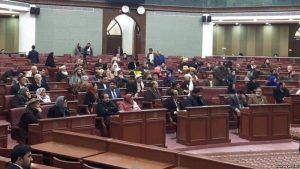 Privileges of Amanullah Gozar, Mullah Izzat Atif, Alam Khan Azadi, Pirbakhsh Gardiwal, Zaher Qadir and Ishaq Rahgozar have been cut by the house of representative, due to continued absence.
It is noteworthy that the duty of 4 members of parliament (MP) has already been suspended for sustainable absence.
The house of representative had previously decided to seriously react against those representatives, who have sustainable absence according to the domestic principles of the parliament, and will cut their ratings and suspend their duties.