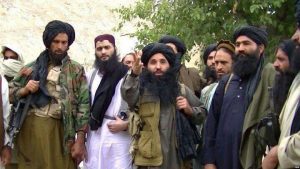 According to authorities in Farah province, 6 thousand armed oppositions are fighting under the command of Pakistani advisers, in order to carry out their non-Muslim and inhuman goals.
"Several armed Taliban groups have anti-government activities in Farah province," Mohammad Yunis Rasouli told DID news agency.
According to him, Pakistani Taliban are at the front line of these terrorist groups that concerned all people in the province.
"There are Chechen, Uzbekistani, and Tajikistani Taliban groups that are managed and led by Pakistani advisers," Mr Rasouli added, saying the main goals of Taliban insurgents in Farah province, are destroying economic development projects and embedding roadside mines.
He further continued: "some regional and world countries are speaking well in solving Afghanistan problems, but fail in action."
Meanwhile, Shah Mahmood Na'imi, the deputy provincial council said, the number of Taliban fighters increased in Farah province compared to the past.
"There are 6,000 Taliban fighters in districts and suburbs of Farah province that carry out terrorist and destructive activities," he said. "The main reason that Taliban fighters are increased in the province compared to the past, is that they [Taliban fighters] raided to this province from the neighboring provinces," he added.
According to him, currently, Taliban members use "Russian" military weapons, having cameras to counter Afghan security forces.
Farah province has witnessed intense Taliban attacks on its military and civilian centers, but there has been no sign of ISIS activities in the province.