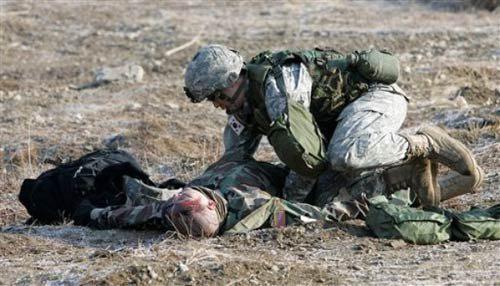 Eight security guards of Bagram airbase were shot and killed by unknown armed people in "Shakay" village of Bagram district in Parwan province overnight.
"Ten night shift guards were travelling in a vehicle to Bagram airbase before being attacked by gunmen roughly at 10:00 pm last night. The shooting left 8 people dead and injured 2 others in Shakay village," Abdul Shokor Quddosi, Bagram district governor said.
According to him, all of these residents were residents of Bagram district and the wounded were transferred to Kabul for treatment.
No group has claimed responsibility yet for the attack.
Bagram Airfield is one of the major bases of US forces in Afghanistan, located 40 kilometers from Kabul.