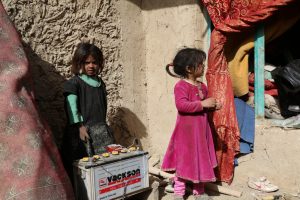 From January first to May 2nd, 88 thousand and 481 people have been displaced in Afghanistan, according to Norway office for immigrants in a recent report stated. Much of this lineup from southern, northeast, and north provinces.
It should be noted that the number of displaced people is 680 per day.
The displaced people are 12 thousand and 484 families that 57 percent of them are children under the age of 18.
These people have been displaced from 27 provinces and 115 districts which it is said that the main reason of displacement is armed conflicts, According to the (NRC) report.
Rahman Burdi is 29, who had to leave Aq-Tapa to Kunduz city. Yesterday, he told emergency staff of Norwegian office for immigrants that "Taliban group on the one side, and security forces were firing from the other side. We were in the middle of war, a rocket shell hit my yard. My wife told me that if I do not leave the house, she will escape, taking our two girls with herself. We had to escape."
Meanwhile, Taliban group took the control of "Qal'a-e Zal" district of Kunduz province on Saturday (May 6th) and were fighting against the Afghan military positions along the road of Khanabad district.
It is said that civilians were escaping from both districts.
In addition, it has come in the report that security status is deteriorating. About half of all Afghanistan's soil is not under the control of the government anymore. In 2016, about 600 thousand Afghans have been displaced due to civil war, which the figure raised the population of internal displaced people above 1, 7 million.
The number of internal displaced people is assumed to increase this year.