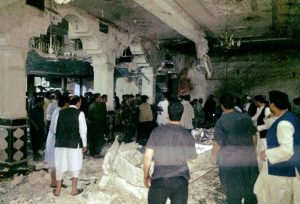 A heavy blast hit "Jawadia" mosque in Herat's Bekrabad area around 8 pm last night.
At least 29 people lost lives and 64 others wounded.
Herat's police spokesman Abdul Ahad Walizada confirmed that dozens were dead and wounded in the incident.
He said that first a suicide bomber opened fire and then the second attacker entered the mosque and detonated himself.