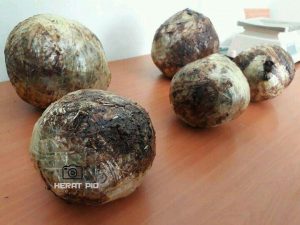 A shipment of 16 kg drug was seized in Herat province, Herat's security officials reported.
According to DID news agency report, 16 kg drug was loaded into a van, inside sacks, used for transferring straws.
"An amount of 16 kg opium was seized in "Kamar-Kalagh" area by the employees of the counter narcotic directorate of Herat province, while trying to get inside Herat province," said Herat's police spokesman Abdul Ahad Walizada.
The driver of the vehicle was arrested in relation to the event, he said.
Herat province has been changed into an area of transiting drugs due to having a joint border with Iran.