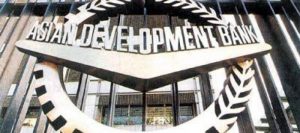 The Asian Development Bank (ADB) has pledged to provide USD 300mn to support infrastructure projects in Afghanistan.
According to ADB officials, reconstruction of highways and building a solar power generation facility in eastern Nangarhar province are part of the projects.
ADB country director Thomas Panella said the solar park in Nangarhar will generate between 20 and 30 megawatts of electricity.
Meanwhile, Afghan deputy minister of energy and water affairs, Amanullah Ghalib said the project would help immensely with power shortage problem in the province. Quoted from (Wadsam).
"The project costs USD 50mn and the Asian Development Bank will also help us in technical assessments of the project," said Ghalib.
One of the major donors to Afghanistan's progress, the ADB promised a grant of USD 878mn dollars in aid and assistance to Afghanistan's development projects for the next four years at the Brussels conference last year.
The amount is expected to be used in the sectors of transport, energy, natural resource and 20 million of the sum to be spent on reducing natural events.
The foreign aid from the Asian Development Bank assistance is taking place through the Trust Fund for infrastructure projects in Afghanistan (AITF).