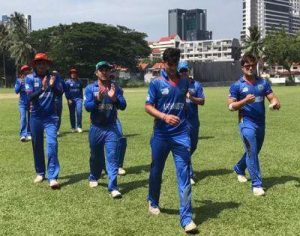 Afghan U-19 cricket team beat Singapore by 224 runs in their fifth match in the qualifying tournament for 2018 U-19 World Cup.
The team will play against Nepal on Tuesday in the tournament and are close to qualifying for the 2018 U-19 World Cup.
Afghanistan batted first and set a 305 run target in the 50 overs match at the Singapore Cricket Club.
But Singapore lost four wickets in just 4.1 overs and lost all its wickets in 19 overs.