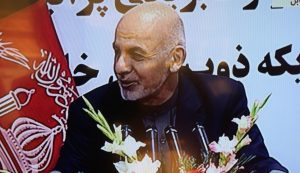 Speaking during the inauguration ceremony of "Iron Smelting" factory, Afghanistan president M. Ashraf Ghani says, "Afghanistan must be changed into an iron exporting country, not an importer.
The Afghan president pointed out that iron smelting industry is effective in growing and self-sufficiency of the country.
"Afghan government supports factories working in the field of iron smelting," the president stressed.
Mr. Ghani said private sector will provide country's citizen's job opportunities and called on the traders to widely continue their investing process.
Afghanistan is rich in iron sources and mineral materials but has failed to use these natural sources so far.