The results of Afghanistan national university entrance exam were announced Saturday and a boy from western Herat province ranked first.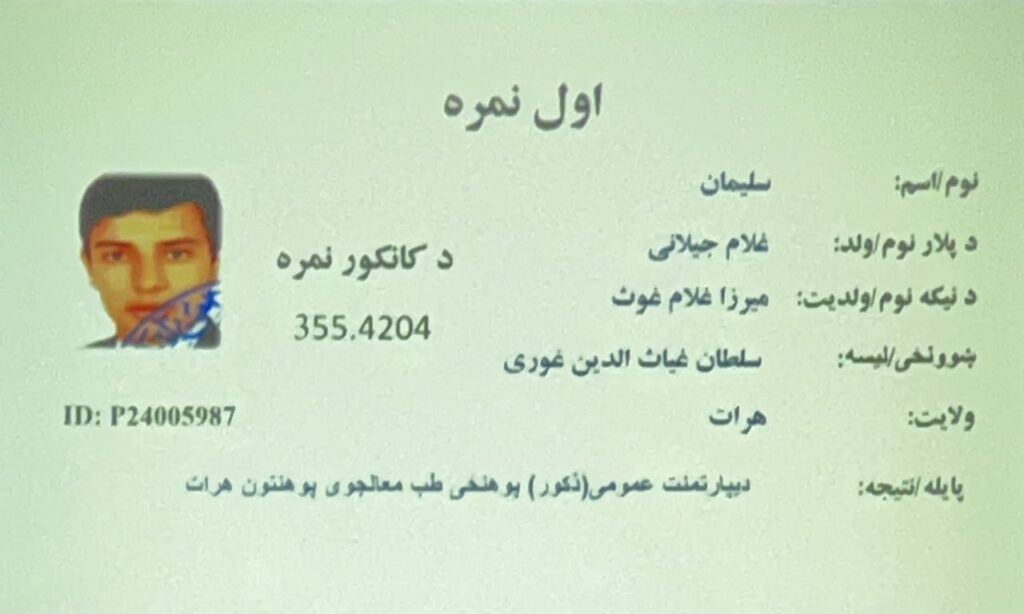 According to the results announced by the National Examination Authority under Taliban, Sulaiman son of Ghulam Jilani from Sultan Ghiyasuddin High School in Herat won first place in this year's entrance examination by scoring 355.4204 marks out of 360.
Mohammad Shabir son of Nazer Hossein from Khatam-ul-Nabiyin High School in Kabul province, with a score of 355.328 won second place of 1401 year.
Hedayatullah son of Abdul Manan from Rifal High School in Herat province has taken 3rd place with 354.0905 marks.
The winners of the first and third places have been admitted to the Herat Medical Faculty, and the winner of the second place has been admitted to Kabul Medical Faculty.
In this year's exam, however, none of the girls are in the 1st to 10th ranks.
More than 106,000 boys and girls participated in this year's university entrance exam, of which 86,000 passed.
This year's entrance examination begun with a six-month delay due to political developments and the Taliban's take-over of Afghanistan.