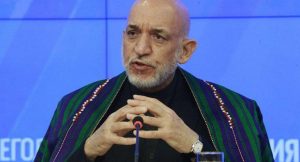 Former Afghan president Hamid Karzai says Afghanistan war is not over, and there has been no emphasis on the end of the war in the new US strategy for Afghanistan.
"Loya Jirga will not be held to overthrow the current Afghan administration," Hamid Karzai said in an interview with DW. "Holding the traditional Loya Jirga is the key to solve all current crisis in the country," he added.
Hamid Karzai, who opposes the US policy in Afghanistan, stresses that as long as Americans are in the country, the situation will get worse.
The former Afghan president has always had a critical stance against the policies of the ruling team.