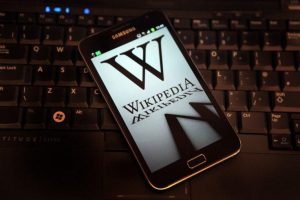 Afghan people will get free access to Wikipedia thanks to a tie-up between a local telecom operator in the country and the Wikimedia Foundation.
The partnership between Roshan Communications and Wikimedia Foundation will see subscribers of the telecom company getting free access to Wikipedia via their phones for a period of one year.
Users will get complete access to the Wikipedia website including options for searching and editing.
The project is estimated to have reached more than 300 million people across the globe as a result of tie-ups with over 60 operators in 50 countries.
"At Roshan, we are proud to have been leading the efforts to increase access to information," Altaf Ladak, deputy CEO of Roshan, said in a statement.
Afghanistan first got internet access after Taliban rule was toppled in 2002. However, the country did not have access to mobile data until 2012. Even last year, only 12% of the country's population had internet access, with just 9% using social media services.