The U.S. Senate Armed Services Committee on June 28 approved 4,000 more visas for Afghans who work for U.S. forces as interpreters or support staff.
The committee included the additional visas in its version of the annual National Defense Authorization Act (NDAA), a must-pass piece of legislation that sets priorities for the Department of Defense budget for fiscal 2018, which will be about $650 billion. According to (Reuters).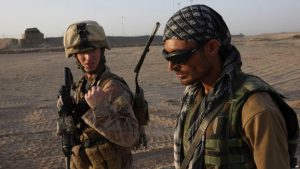 The Senate and House of Representatives are currently working on separate versions of the legislation, which must be reconciled and passed by both chambers and signed by President Donald Trump before it can become law.
The Afghan Special Immigrant Visa (SIV) program allows Afghans who worked for the U.S. government, often risking their lives, to move to the United States after a rigorous vetting process.
In March, the U.S. embassy in Kabul said it had stopped scheduling interviews for SIV applicants because it had nearly run out of visas, but lawmakers included 2,500 more in a spending bill in April to preserve the program.