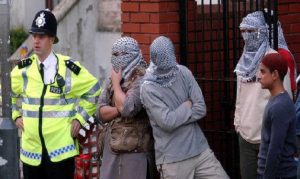 Saudi Arabia is the main source of promoting extremism in the country, according to a British study.
The institute of "Henry Jackson" vowed that according to their research there is a clear and direct connection among foreign financial donors with Islamic organizations and Jihadi groups, promoting violence in that country, quoted from B.B.C.
The institute also noted that some citizens and charity foundations in Saudi Arabia export extremism and violence directly to the outside world.
It is noteworthy that the Saudi embassy in London considered the result and method of this research untrue.