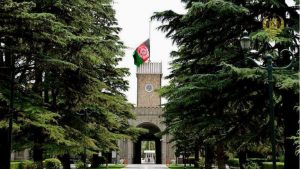 At the peak of confrontation between ARG and Balkh; a source from the presidential administration says, after the presidency lost the White-House support regarding the removal of Ata M. Noor as Balkh governor, now seeking to retreat.
"The US palace has told president Ghani to reach an agreement among themselves and they will not interfere in this matter," a source from the presidential administration told DID news agency on the condition of anonymity.
Earlier, Americans had said, they will not interfere and respect Afghanistan's internal affairs.
The Afghan administration announced the news about the removal Balkh governor Ata M. Noor but he rejected, stressing he will never bow to coercion.
However, Mr. Noor has a special place among the people and politicians.
According to analysts, he can start a movement that will lead to victory over ARG palace and the division of power equally among all political sides of the country.
ARG palace has not yet commented regarding the report.