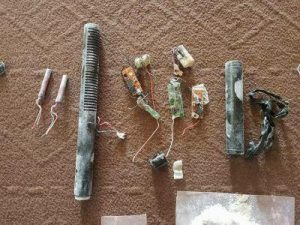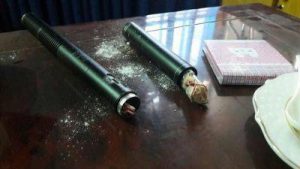 The plot to assassinate Kandahar police Chief Gen. Raziq reportedly neutralized late Wednesday.
The explosives which were laden inside a "microphone" to target Kandahar police chief general Abdul Raziq was seized and foiled.
Ahmadullah Sargand, a local radio correspondent in Kandahar, is accused of embedding explosives and is now in police custody.
The news has so far not been approved or denied by the Interior Ministry, but according to some analysts, the recent opposition to the government by General Raziq could be a possible cause of the assassination attempt.
Gen. Raziq – a powerful general in southwest Kandahar province – supported Ata Mohammad Noor, a serious critic of ARG palace.
He has recently said that Ashraf Ghani could not remove him as Kandahar police commander.
According to provincial police, it is the third time since 2013 that a microphone bombing plot against Raziq is foiled.