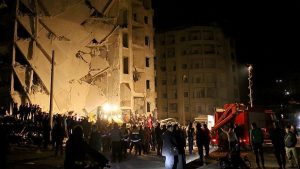 At least 30 people were killed and 70 others injured in four explosions in Syria's northern province of Idlib on Sunday.
According to an Anadolu, four explosions occurred in an area in the city center where cars were parked.
The injured were taken to the hospital.
The explosions were reportedly carried out with a bomb-laden vehicle, according to the authorities.
Syria has just begun to emerge from a devastating civil war that began in early 2011 when the Bashar al-Assad government cracked down on pro-democracy protests.