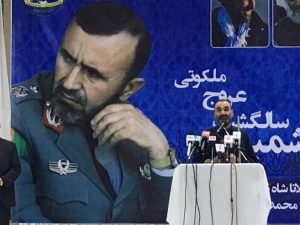 Yesterday, Atta M. Noor, Balkh governor stressed on forming a defensive, coherent and offensive program to secure north of the country.
According to (DID) news agency report, Balkh governor and chief executive of the Jamiat-e Islami, who were speaking at the sixth anniversary of the death of Commander Daud Daud and Shah Jahan Noori in Kabul, also talked about holding a congress of Jamiat party of Afghanistan.
Mr. Noor on the part of his speech, said 'shopkeepers who sell race put all on sale for their personal interests.'
He severely criticized the performance of a number of politicians who do racism based on their personal interests.
"These (ethnic shopkeepers) have mixed everything, and put all values on sale for their personal interests," Balkh governor added.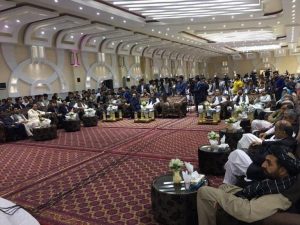 These statements come as last week, fans of Jamiat-e Ialami party and influential figures of the party elected their temporary leadership council during a ceremony; an action that follows the reaction of some members of the Jamiat and criticized it.