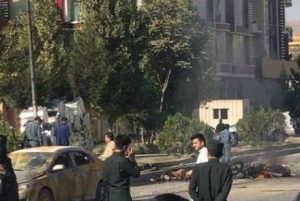 An explosion heard in Kabul's PD-4 on Sunday.
According to the police, the suicide bomber waiting to target a convoy celebrating the anniversary of Ahmad Shah Massoud's assassination.
At least two people were injured in the explosion, according to the police.
This comes as another suicide bomber was shot by the police before detonating its explosives.