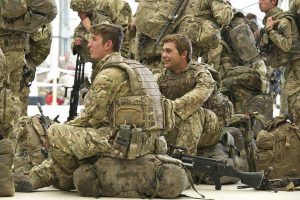 B.B.C has recently received documents that the British army is investigating the claim of killing non-armed Afghans by British Special Forces.
Meanwhile, the BBC has interviewed with a man who said that four of his family members were killed during a night raid in 2011, in which British Special Forces were also present.
The (Sunday Times) has also released similar reports of illegal killings by British Special Forces.
The investigation of complaints related to British forces in Afghanistan has begun since 2015.
In 2016, the British Ministry of Defense had about 600 related lawsuits in the ministry covering complaints between 2005 and 2013.
The British defense ministry said: about 90 percent of these complaints was proved wrong, but now the special British commander is busy addressing the remaining 10 percent.