Did press: The Taliban officials say at least 31 people were killed after oil tankers caught fire in Salang pass while people put the number to over 80 .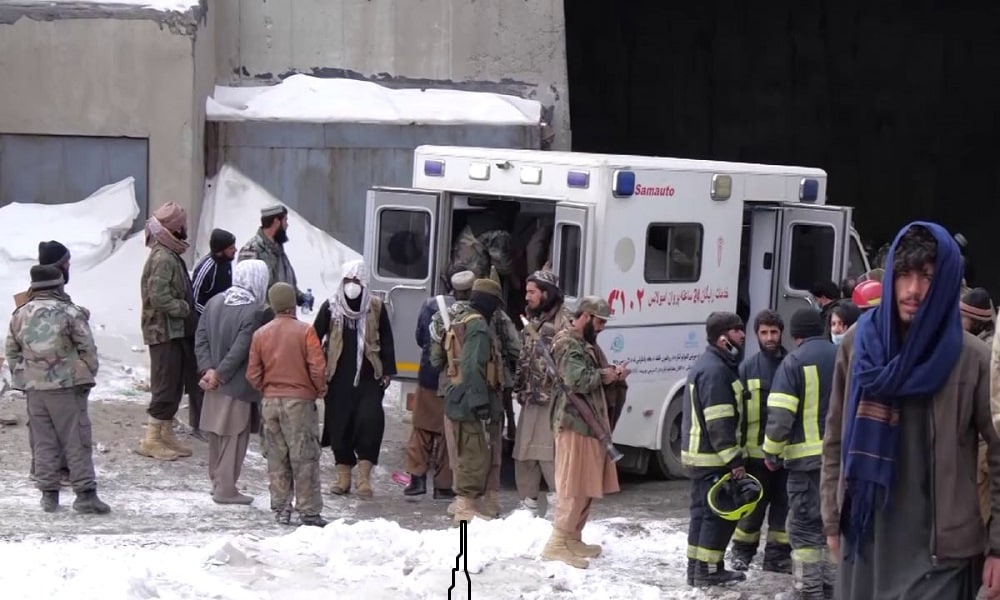 The death toll from an oil tanker explosion in Afghanistan reached 31 on Monday, local officials said.
An oil tanker overturned and caught fire in Afghanistan's Salang pass, which is the only gateway connecting Afghanistan's northern provinces to the capital Kabul.
A spokesperson for the Ministry of Public Health Dr. Sharafat Zaman Amer said that so far 31 people, including women and children have died and 37 others were injured.
Noting that people are still trapped beneath the rubble, Zaman stated that search and rescue efforts are ongoing and that the number of casualties may rise.
Meanwhile, sources say that at least 83 dead bodies were recovered from the tunnel so far.
The bodies are not recognizable due to severe burns, sources added.
The incident happened in the Parwan province late on Saturday.