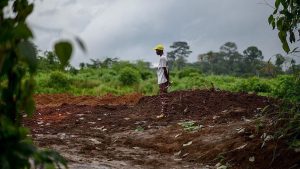 Floods and landslides took the lives of at least 200 people in capital of Sierra Leone.
As a result of mudslides and floods in Freetown, the capital of an African country Sierra Leone that was triggered by heavy rain, took hundred lives.
Sinneh Kamara, a coroner technician at the Connaught Hospital, told local media that the number of those killed had overwhelmed the facility. According to foreign media.
"The capacity at the mortuary is too small for the corpses," he added.
Sierra Leone's national television broadcaster interrupted its regular programming to show scenes of people trying to retrieve the bodies of loved-ones. Others were seen carrying relatives' remains in rice sacks to the mortuary.
Assistant forces have been deployed to the area after the event.