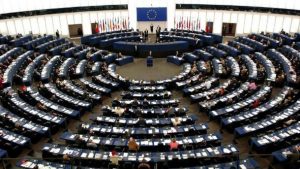 The European Union commission has stated that it will allocate 44 million euros humanitarian aid to Afghan refugees in different countries of the world.
According to an issued statement by EU commission, it will provide financial aid to Afghan refugees who need help, due to conflicts and natural disasters of the recent years, Quoted from (TRT) news network.
Accordingly, the humanitarian assistance covers Afghan refugees and their relatives who are living in Iran and Pakistan.
The statement said 25.5 million euros of the 44 million euros would go towards helping internally displaced people in Afghanistan, around 10 million euros to Afghan refugees in Iran, and about 7 million euros to Afghan refugees and the internally displaced in Pakistan.
The assistance package will be also used in projects that reduce disaster risk.