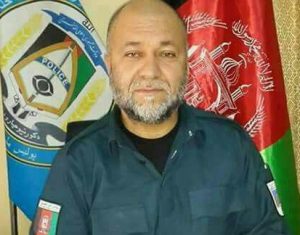 Roadside Bomb killed police chief in western Farah province.
The incident took place around 2:30 am (local time).
"The car carrying Farah police chief hit a roadside bomb in Masaw village as he was going to support police forces in Posht Rud district," said Mohammad Naser Mehri, Farah governor spokesperson.
"Farah police chief Gulbahar Mujahid was killed and one of his bodyguards wounded in the incident," he added.
No group has yet claimed responsibility.
This comes as Farah province came under attack by Taliban fighters in the past days and hundreds of people forced to leave their homes.