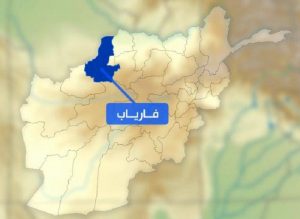 Mir Amanullah Zafer, head of Faryab's police security command says that last night, Taliban had begun their offensive attacks on security checkpoints in Chichacktu village of Qaisar district which was backed by security forces.
He said that 4 Taliban were killed and 2 of their others wounded, as a result of clashes between security forces and Taliban.
On the other hand, 6 members of Taliban group were injured in Archatu village of Belchiragh district.
Faryab's security officials say that a Taliban's checkpoint called "Qymaq Tapa" which is located at high altitudes in the strategic area of Pashtun Kot's Aq-Chashma district has fallen to security forces and 6 self-made Taliban mine was also discovered and defused in this checkpoint, during "Nawid 2" operation, which is continued in the framework of "Khalid" military operations, participating by the security forces in Pashtun Kot district.
However, 2 members of security forces were killed and 3 others wounded during last night clashes in Faryab province. One civilian was also killed in a landmine explosion in the province.