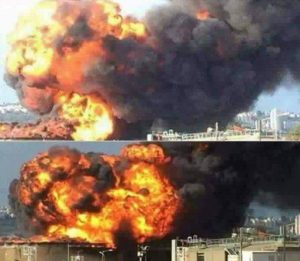 More than 30 people were killed and wounded as a result of fuel tanker explosion in Parwan province.
According to local officials, a fuel tanker exploded in Charikar city, the capital of Parwan province around 7:30 pm Wednesday.
"The fuel tanker was put on fire as a result of a magnetic mine blast then it exploded," said Parwan police chief Mohammad Zaman Memozi.
"A 404 passenger vehicle which was crossing the area, also fired and increased the number of the death toll," Mr. Memozi added.
According to the police chief, 8 people were killed and 24 others injured in the incident that were transferred to hospitals. However, the reports on social pages say 15 people were killed and 25 others wounded in the event.